1st through 7th Grade
The After School Program is free and open to all students in 1st through 7th grade. Our program creates a safe, positive environment where kids can explore opportunities and learn useful skills. We rely on a dedicated team of mentors to teach classes, lead activities, and run special events.
The program is organized by age groups, which are led by mentors. Each age group has time to finish their homework before they begin another activity.
The Mix does regular field trips, game nights, and movie nights. We also encourage students to succeed by holding a "Mix Store" twice a month. Students can earn "Mix Money" by completing their homework, being kind, taking initiative, and helping clean up. They use their hard-earned Mix Money to buy toys, books, games, and snacks.
The After School Program runs from 3:30 pm to 6:30 pm, Monday through Thursday. We offer 3:15 pm pick up from King and Carter & Macrae Elementary Schools. The application for the program is available online or in person, and we accept new students from August through May. We occasionally need to waitlist applicants but are usually able to find a spot for waitlisted students within a month.
If you would like more information or are interested in a tour of The Mix, please contact Kyonna Bowman.
8th Grade & Up
The ReMix is a safe, positive place for teens to connect with mentors and each other. We currently offer open gym on Fridays from 3:30 to 6 and basketball clinics on Mondays and Wednesdays from 6 to 8. Our weight room is open on Mondays, Wednesdays, and Fridays.
High school students who are looking for resources and help with their homework are able to use our computer lab. We can also connect students with academic opportunities and SAT/ACT resources.
Fall Registration Packet
Enroll in the Fall Afterschool Program: here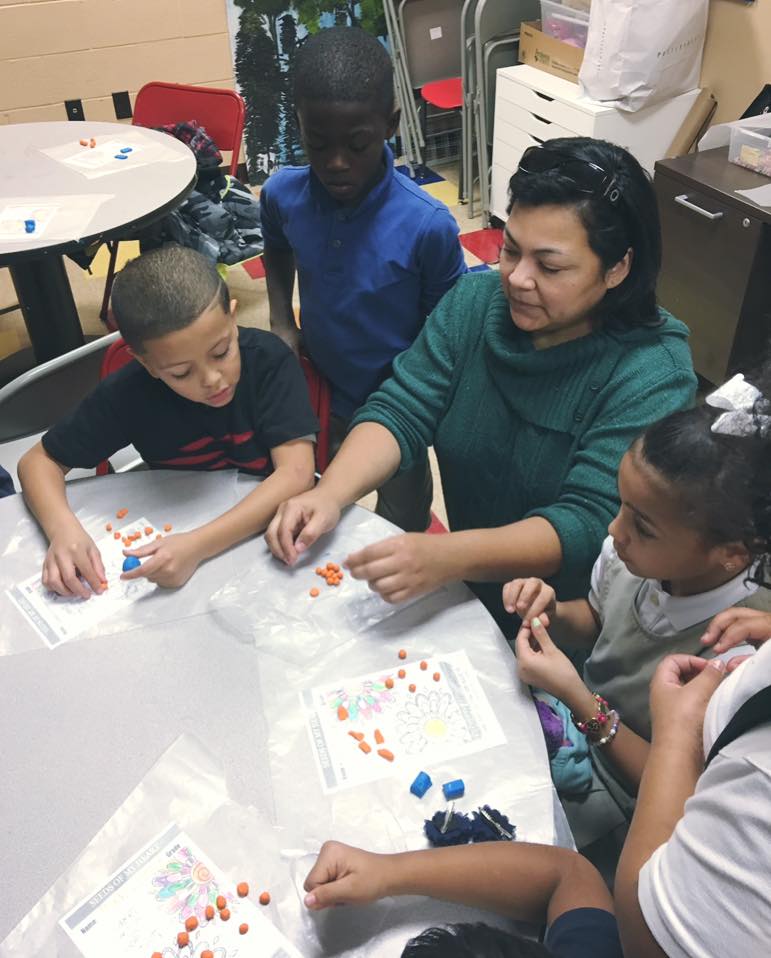 Ms. Sandra leading our "Changemakers" Art class